AMP Program
THE ABLETON MUSIC PRODUCTION PROGRAM
KMG Academy is proud to be one of only 21 Ableton Certified Training Centers in the US. Ableton Music Production (AMP) Program is designed to take students with no experience with Ableton Live or audio production and train them in all aspects of the software. The Push 2 will be integrated into lessons throughout the course.
The course is split into six phases: Workflow, Songwriting, Intro to Sound Design, Advanced Sound Design, Mixing and Mastering, and DJ/Live Performance. Each phase focuses on a different part of music production with Live.
Enrollment is Bi-Monthly.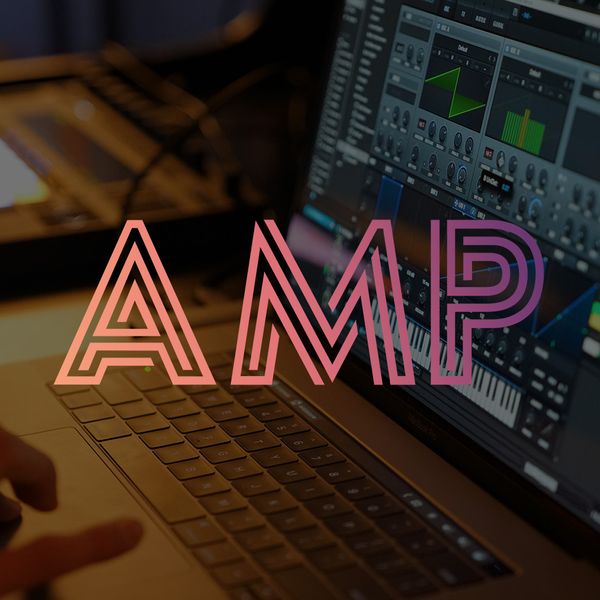 PHASES
(OUR UNIQUE CURRICULUM)
PHASE 1: Basic Ableton Live Workflow
PHASE 2: Songwriting & Arrangement
PHASE 3: Intro to Synthesis/Sound Design
PHASE 4: Advanced Synthesis/Sound Design
PHASE 5: Mixing & Mastering
PHASE 6: DJ & Live Performance
Phase 1
Basic Ableton Live Workflow
Building an effective workflow is an essential part of becoming fluent in Ableton Live. In this phase, students will learn how to create, record and edit both audio and MIDI, as well as how to take their ideas and expand them into complete arrangements. By the end of the phase, students will understand the entire process of creating a song from start to finish with Live.
Phase 2
Songwriting and Arrangement
In Phase 2, students will take the concepts learned in level one and begin to apply some basic music theory to their productions. While Phase 1 emphasizes the technical aspects of using Live, Phase 2 revolves around the creative end. Learning how to create rhythms, melodies, and chord progressions will be essential in creating an engaging track.
Phase 3
Intro to Synthesis/Sound Design
Phase 3 is devoted entirely to the understanding of how to build custom sounds with all the instrument devices that come with Live. Students will also learn how to properly use all of the effect devices made by Ableton to enhance their sounds. By the end of the class, students will have a strong library of sounds that they have built themselves ready to use in any of their songs.
Phase 4
Advanced Synthesis/Sound Design
In this phase students will learn more about how to apply the sound design knowledge they learned in Phase 3 and apply it to creating specific kinds of sounds to fit their creative voice.
Phase 5
Mixing and Mastering
During Phase 5, students will learn about how to take their completed songs and use techniques such as EQ, compression, and panning to create professional quality sounding mixes. Once the tracks are mixed, students will also learn how to master the tracks themselves using both Ableton's devices as well as third party software by companies such as Izotope.
Phase 6
DJ and Live Performance
The first part of Phase 6 will focus on how to build a DJ template for performing the student's original tracks as well as mixing them with tracks by their favorite artists. This will include warping whole songs, building racks, MIDI mapping effects, choosing the right MIDI controller, and mixing techniques. In the second half of the phase, students will develop their own custom live performance setup based on their individual needs and goals.
KMG TRIPS
Multiple times a year we offer trips to music industry events, recording studio tours, and masterclasses from engineers who aren't necessarily in our city. These enriching experiences promote networking skills and will expose you to new new gear, techniques, and friendships.
AMP COLLECTIVE
Once a month on the third Tuesday our AMP Students get together to further their musical experience. From collaborating on tracks to participating in production challenges, these collectives are a great opportunity for our students to network and expand their horizons. *This event has been temporarily suspended due to COVID-19.
Instructors
Robert Levere
Drew Dugan
Derek Nyquist
Faculty
Greg Kimble
Cayla Kimble
Mitch Zonnefeld
Program Structure
6 Months
Bi-Monthly Enrollment
2 Classes/week , 1:50 Hours/class
Project Grading
Requirements
Age 17+
Macbook Pro/Laptop
Ableton Live Software
Headphones
Resources
Classe365 Learning Management Software
Study Materials
Manage Student Progress
Denver
875 Kalamath St.
Denver, CO 80204
Open Office Hours
Campus Hours
10:00am-9:30pm
Open Office Hours
KMG Academy offers its students additional weekly time outside of class to review covered material with an Instructor from their respective program. *Currently via Zoom.